Morning Classes
Showing all 2 results
Morning Yoga | Morning Pilates Classes
Our morning Yoga and Pilates classes will help you Rise and Shine. A morning Yoga or Pilates practice will benefit you by stretching the muscles, awakening your body, improving circulation and stimulating your mind. Face the day with energy and positivity! You can book our morning Yoga and Pilates classes here. Remember if you decide to attend twice a week, add both courses to your basket and 50% will be deducted from your cheaper course at check-out.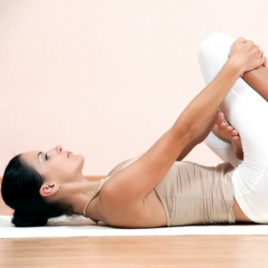 Online AM Hatha Yoga
Online Hatha Yoga Classes | Mixed Level
2 Week Online Hatha Yoga Course: 9.30am, Wednesday 25th May 2022
Practice from the comfort of home with online Hatha Yoga classes open to all ages and levels of fitness. Hatha Yoga is a great foundation to work on your alignment, learn relaxation techniques, and become comfortable with doing yoga while building strength and flexibility. Experience yoga poses that tone and stretch. Hatha Yoga Classes include breathing techniques and a relaxation. Other Hatha yoga classes at our yoga studio in Clane, take place 
Wednesday 7.15pm Hatha Yoga Class for Beginners
 and 
Friday Hatha Yoga 9.30am Class
 .
€

26.00
Add to cart
2022 Online Yoga & Pilates Class
Online Yoga & Pilates Classes
Online Yoga & Pilates Courses: May 2022 Whether you're new to yoga or Pilates or want to keep a regular practice, register for our online yoga & Pilates classes. These online live-stream Yoga & Pilates classes are offered to help you balance body, mind and spirit as you practice from the comfort of home. Online Yoga and Pilates class will be delivered by Zoom. Use these online Yoga & Pilates classes, to boost your immune system, increase mobility and enhance your mental well-being. Yoga and Pilates don't require any special equipment, just a quiet space with enough room to stretch and move safely. New students are welcome.
not rated
€

52.00 –

€

56.00
Select options