Yoga for Kids & Teens
Showing all 2 results
Kids Yoga | Teens Yoga
Breathing Place Yoga offers yoga class to all members of the community. We are passionate about teaching kids and teens to experience the health benefits of yoga and physical activity in a non-competitive, stress-free environment. Yoga benefits children and teens by improving fitness and physical health, reducing stress and anxiety, improving focus and school performance and helps develop discipline and self-regulation. We specialise in kids yoga classes from babies to teens. Click below to book yoga classes for children and teens.
Teen Yoga
Yoga for Teens (10 - 16 Years)
5 Week Yoga for Teens Course: 6pm, Monday 9th November 2020 Life for a teenager today can be stressful, complex, and busy.  The Yoga for Teens classes will help build self-esteem and provide techniques to reduce stress though relaxation and breath work. Our Teen Yoga class aims to build community, and empower the student through self expression and a sense of belonging as we play with challenging poses — designed to help teens learn to manage their complex lives. Each Teen Yoga class consists of yoga poses, breathing and relaxation to develop a calm, compassionate attitude that will serve across all situations - especially extra stress. Beginners to Teen Yoga are welcome, as we learn fundamental Yoga postures in a supportive and non-competitive environment while gaining flexibility, strength and focus. As part of the Teen Yoga class there will also be short meditations, breathwork and relaxation techniques. Our goal is to help teens feel strong and supported in their daily lives. Come join us! In the event of a Covid-19 lockdown, Teen Yoga classes will be delivered via Zoom.
€

55.00
Add to cart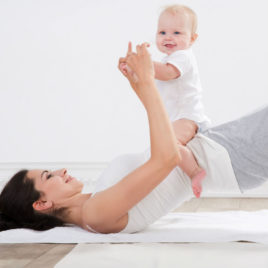 Mum & Baby Yoga
Mum & Baby Yoga Class
3 Week Mother & Baby Yoga Course: 12pm, Tuesday 24th November 2020 Yoga for mothers and babies. Postnatal yoga for Mammys including beginners and babies (not yet walking). Enjoy an informal yoga class with your baby while you regain strength and flexibility following your pregnancy. Enjoy gentle yoga poses, modified to include baby allowing you to bond in a shared fun activity and make friends with other Mams. In the event of a Covid-19 lockdown, Hatha Yoga classes will be delivered online via Zoom.
€

42.00
Add to cart